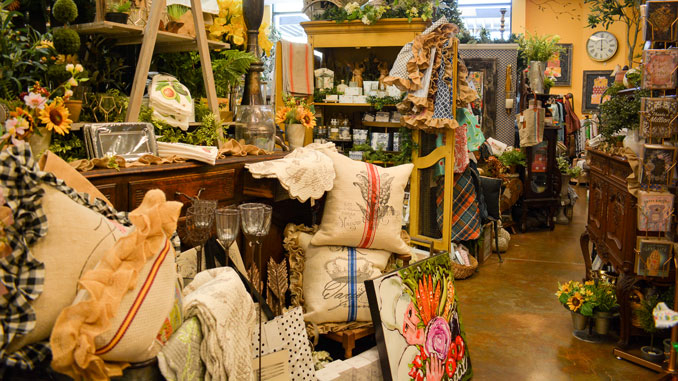 Stepping into Regalo Bello is always an adventure. Whether you're looking for the perfect gift for someone you care about or a new, stylish piece for your home that will make it warm and inviting to guests, you'll find it at Regalo Bello. Plus, you'll be greeted by the friendly faces of sister-owners, Stephanie and Shaunna.
Nineteen years ago, the sisters opened the boutique to sell home décor, furnishings, and gifts in Stockton's Stonecreek Village Shopping Center. They also wanted to focus on connecting with customers and offering a unique shopping experience. That's what makes Regalo Bello distinctive. Regalo Bello offers a positive shopping experience when compared to the normally anonymous practice of shopping at chain stores that many of us have encountered. In contrast, Regalo Bello is locally owned and operated by the sisters who are both motivated by the connections they make with fellow community members who come into shop.
You can come to Regalo Bello one day and get an amazing find then come back four days later and discover something totally unexpected that you didn't see there before. Not only do the sisters mix things up to showcase seasonable pieces, they also focus on items that transition from season to season. "Our goal when we opened was to have something new each time a customer comes in. We are constantly changing the displays in every nook and cranny of the store," Stephanie says. "There's something for everyone." And with over thirty deliveries per day with new merchandise, the sisters certainly have achieved their goal.
This focus on keeping things fresh stems from Regalo Bello's adoration of customers. "We have the greatest customers. I love the relationships we've been able to develop with our regulars who continually come back and I'm invigorated by the many new faces we meet each week. Meeting new people is a constant pleasure," says Stephanie.
Going into its twentieth year of operation, the sisters are eager to surprise customers. While they can't give away the secrets just yet, Stephanie says they have big plans with new ideas cooking up to celebrate. Stay tuned!
Shop with Stephanie and Shaunna
Regalo Bello
5757 Pacific Ave, Stockton
(209) 951-4329