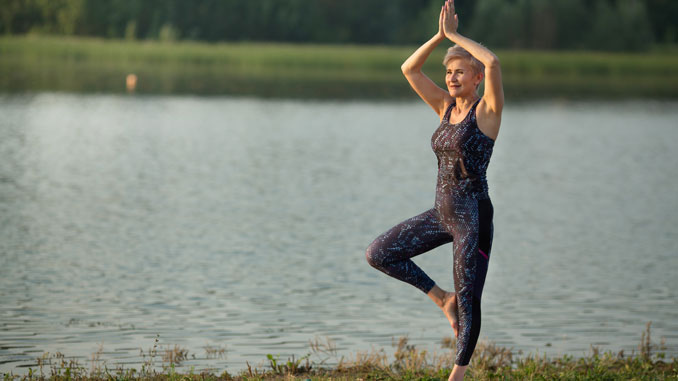 Your lifestyle is a major determinant of how well you'll age – and we're not talking about wrinkles or a lack thereof. If you acknowledge that you can continue to grow as you transition into your senior years, then aging doesn't have to be about decline. With these five tips courtesy of Dr. Roger Landry, author of Live Long, Die Short: A Guide to Authentic Health and Successful Aging, plus further advice from a wellness expert from O'Connor Woods, you can start bringing these practices into your life and enjoy your golden years as you deserve!
Keep Moving. While exercise is undoubtedly important, this can also simply mean ensuring you're not sedentary. "Of all the potential benefits of physical movement, the one you should never underestimate is how good regular movement with a purpose could make you feel. It has positive effects on your physical and mental health," shares Nanci Shaddy, Director of Fitness and Wellness at the Wellness Connection at O'Connor Woods in Stockton.
Challenge Your Brain. As people age, they can become less active, both physically and mentally. But you're never too old to learn something new! "It is important to encourage older adults to engage in activities that challenge their brains because engaging the brain often results in physical and emotional rejuvenation," says Nanci.
Never Act Your Age. "We're told to do that our entire lives," says Dr. Landry. "To 'act our age' when we're older is to conform to the stereotype of aging as only about decline. As long as we have a pulse, we can grow."
Find Your Purpose. It may seem like once the kids are gone and you enter retirement that there's not much to do. If you feel that way, find something. "It's important that we're excited to get out of bed in the morning," urges Dr. Landry, who suggests finding something that not only benefits your life, but others' lives as well, such as community activities. "Golfing and fishing don't cut it."
Wherever You Are, Be There. It's easy to let our chattering minds rule the show, but this prevents us from truly living in the moment, and in turn creates stress. "Be present," instructs Dr. Landry. "We inherited stress as a survival mechanism, but our brains have evolved it into something detrimental." Engage in relaxing activities that put you in the moment and make it a practice to let go of unnecessary stress.
For More Information:
O'Connor Woods
3400 Wagner Heights Rd, Stockton
(209) 956-3400
OConnorWoods.org
---
Revel Lodi
2923 Reynolds Ranch Pkwy, Lodi
(209) 642-4657
RevelLodi.com