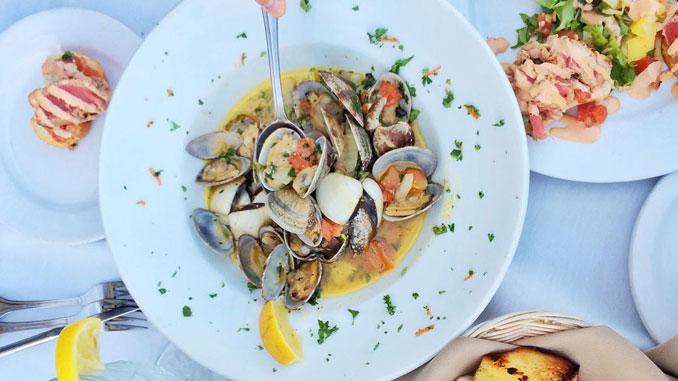 Stockton Restaurant Week Returns
By Caitlin Hamer
Get a true taste of our beloved Port City this month as Stockton Restaurant Week returns for its 10th year! Presented by Visit Stockton, this event will be a collaboration of some of Stockton's best restaurants to present their most delectable dishes to local foodies and visitors. For ten days, sample the diverse and flavorful menus of cafés, eateries, and restaurants throughout the city, all of which will be offering a two-course breakfast and lunch, and three or more course dinner menus at a fixed price. Be sure to check their website to see a list of which restaurants are participating this year! Stockton Restaurant Week takes place January 18th through the 27th. Don't miss out on this chance to explore the cultures and flavors of Stockton!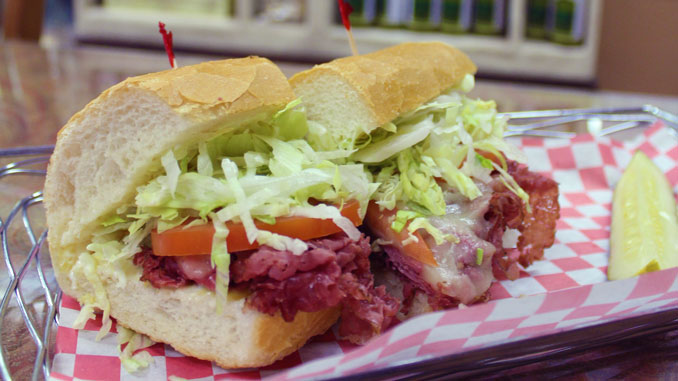 Pining for Pastrami
By Alexandra Krueger
Pastrami lovers, take heed: On the 14th of January, it's National Pastrami Sandwich day! And, if you're looking for a place to celebrate, do we have the sandwich shop for you.
Specifically, Fiori's Butcher Shoppe & Deli.
If you haven't heard of this place, you've been sorely missing out—their extensive sandwich menu is truly off the charts with flavor at a reasonable price. The sandwich we're interested in? Behold: "The Grape Stomp".
Ordered hot or cold (we highly recommend hot!), this sandwich comes stuffed with the best house-made pastrami you'll find around these parts. A top-round cut, the meat is lean and delicious, and its saltiness is paired perfectly with the sweet combo of Mendocino Mustard. Top if off with some lettuce and melted jack cheese, stuff it all into a fresh Genova roll, and you've got yourself a mouthwatering lunch.
But don't stop there! With endless options—each one made with TLC—you really can't go wrong at this mom-and-pop shop. From soup, to salad, to the pick of meats, cheeses, and local wines, there's something for everyone at The Butcher Shoppe.
Get Your Fix:
Fiori's Butcher Shoppe & Deli
400 W. Lodi Ave., Lodi
(209) 334-4121
FiorisDeli.com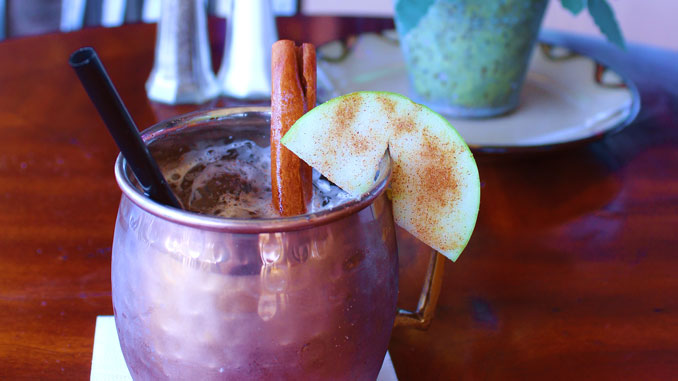 Not Your Grandma's Apple Pie

By Alexandra Krueger
The Moscow mule has taken over the bar scene in the past couple of years; there's just something so refreshing about the combination of lime, vodka, and crisp ginger beer. However, with the mule's takeover came much needed variety—to a pleasantly surprising extent.
Take the Apple Pie Moscow Mule at Tio Pepe's in Lincoln Center: yep, it tastes just as good as it sounds. The difference lies in the vodka: the bartender infuses it with Granny Smith apples for 72 hours. Once the vodka tastes like the good stuff, the bartender uses it in a classic mule recipe, adding a dash of cinnamon to turn a Moscow mule into a seriously tasty beverage that's both refreshing and nostalgic.
There's a catch though: The Apple Pie Moscow Mule is a seasonal drink, so be sure to give it a try this month before it's gone!
Drink Up:
Tio Pepe's
329 Lincoln Center, Stockton
(209) 957-6431