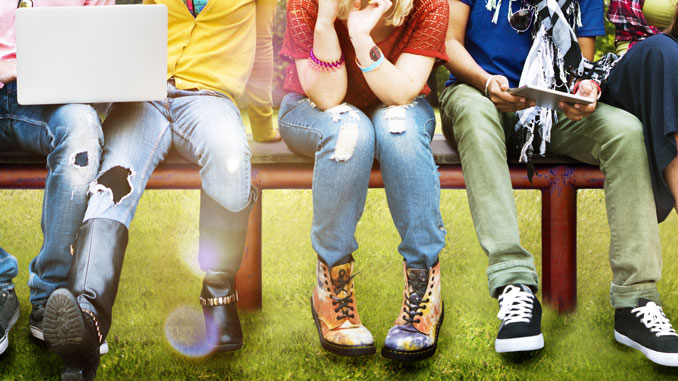 Higher education is becoming increasingly difficult to access, particularly for young adults who don't have the resources it takes to get there.
College tuition is more expensive than ever, leaving graduates with detrimental amounts of debt as they attempt to enter the workforce. That's enough to deter many young people from seeking out further education after high school, and this certainly applies to low-income students in our very own Stockton Unified School District (SUSD).
Mayor Michael Tubbs, having grown up in South Stockton, understands this more than most. "I firmly believe that talent and intelligence are universal, but resources and opportunities are not," he has stated. Recognizing the importance of investing in the city's youth, he created the Stockton Scholars initiative, a scholarship program for Stockton's low-income students.
The program was launched with an initial $20 million grant provided by the California Community Foundation, enough to fund public college tuition for SUSD students for a decade. With additional contributions already being made, the program is well on its way to reaching the long-term goal of $100 million.
Qualifications for Stockton Scholars are still being finalized, but as of now, students may be eligible if: They attend certain SUSD schools (list available on the Stockton Scholars website), have GPAs of at least 2.0, have completed their FAFSA applications, and applied for at least two other scholarships. If students meet the requirements, they will be awarded $1,000 a year if they are attending a four-year university, and $500 a year if they are attending a two-year college or trade school.
While the idea may be simple, the hope it's giving Stocktonians is immense. If all goes well, the city-wide scholarship program will encourage more of Stockton's disadvantaged youth to seek out higher education despite their financial situations.
Although the program wasn't in place for the Class of 2018, the Reinvent Stockton Foundation—a non-profit organization working to improve the lives of Stocktonians—was still committed to providing for Stockton's students. Twenty graduating high school seniors were awarded $1,000 each through the Roses From Concrete Scholarship. But as we well know, funding is just one aspect of the assistance that aspiring college students need. By the time Stockton Scholars is in full swing, Reinvent Stockton hopes to have further resources available, including programs that will aid students in the college application process, as well as programs that offer the skills and support necessary for finding a job after graduation.
"Our children are our most precious resources," Mayor Tubbs wisely stresses. "And we must invest in them and provide the wrap around supports needed for them to succeed."
Learn More:
StocktonScholars.org