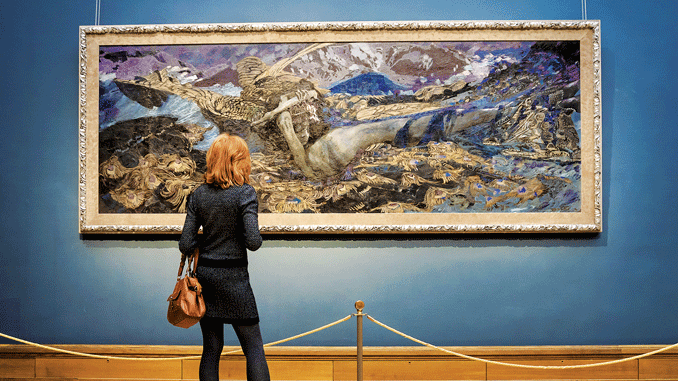 Immerse yourself in another time & explore with childhood wonderment.
Children's Museum of Stockton, Stockton
Show your kids a side of this wonderful world they've yet to experience by taking them down to the Children's Museum in Stockton. Let them loose under your careful supervision to explore the miniature metropolis, showcasing many fun places you'll find around San Joaquin County! Each exhibit is the perfect play area for having fun, making friends, and learning valuable information about our world. Take your kids on a tour of the fire truck, helicopter, and many other hands-on displays for an unforgettable experience. ChildrensMuseumStockton.org
Hill House Museum, Lodi
Leap into the Victorian Era during your tour of the Hill House! A historic point of interest in Lodi, the Hill House was first built in the beginning of the 1900s and has many of its furnishings and photos still intact from when the family first lived within its walls. Tour this beautiful Victorian home on Sundays between 1 and 4 PM and relive a little bit of Lodi life at the turn of the century! LodiHistory.org
Manteca Historical Society & Museum, Manteca
Learn about the great beginnings of "the family city". Manteca Historical Society has sewn together the seams of their history for your enjoyment. Find out exactly how this town received its name and tour the exhibits they've fostered. Their first new fire engine and a dedication to the native tribes of California are just a couple exhibits that will catch your eye. MantecaMuseum.org
San Joaquin Historical Society & Museum, Stockton
AAM accredited and boasting over 50,000 precious artifacts, the San Joaquin Historical Society & Museum is an easy drive from Micke Grove Park. The museum includes eight modern buildings used to showcase its exhibits and four incredible structures stemming from our county's own history. Walk along the cottage that belonged to Stockton's famous founder, Charles Weber, or glance outside his daughter's old home. SanJoaquinHistory.org
San Joaquin County Historical Society
Special Exhibits
Charles Weber House
Take a glimpse into the house that sat along what we now know as Weber Point in downtown Stockton. This historic home was the abode of Stockton's founder, Charles M Weber.
Calaveras School
Have a seat in one of the very last one-room schools still standing in San Joaquin County. First built in 1866, Calaveras School served up to 28 students, showcasing the beginnings of education in our communities.
Blacksmith Shop
Step into the past, where a sign of a successful city was an equally successful blacksmith! The smithy, straight from Nelson Ranch of Roberts Island, was first built in the 1800s.
Erikson Exhibition Building
Learn how our abundant agricultural hub first came to be by learning about the Native Americans who called this valley their home, and the settlers who came to cultivate the many cities we now know today.
The Haggin Museum, Stockton
Founded on artwork and a daughter's devotion, the Haggin Museum has continued to shine throughout its vast and wondrous collections. Having undergone recent renovations, Haggin showcases both a bit of history in honor of its county's roots and temporary exhibits shuffled in and out throughout the year. Stop on by and soak up everything its galleries have to offer! HagginMuseum.org
This Year at the Haggin: Exhibitions
60th Stockton Art League Juried Exhibition
Walk among works by renowned local and national artists that capture the senses in a variety of styles. Pieces will be judged by Sabina Turner in categories that include acrylics and oils, water media, mixed media and graphics, sculpture, and pastel.
Full Sun: American Women Artists Illuminate the Haggin Museum
Inspired by 13 unique paintings in the Haggin's 19th – 20th century artwork, members of the American Women Artists have crafted their own works to be juried in an exhibition that will focus on a variety of mediums, from paintings to sculptures and more.
The Boomer List: Photographs by Timothy Greenfield-Sanders
Gaze upon some of the most influential and well-known individuals born in the Baby Boomer generation that have been captured in incredible portraits by Timothy Greenfield-Sanders. Alongside 19 portraits, three-panel timelines provide insight into the remarkable lives of these men and women.
The Mexican Heritage Center, Stockton
Music, art, and dance are the enriching ways in which the Mexican Heritage Center provides us a view into their beautiful customs. Take a stop in downtown Stockton to look into the events and current galleries they provide. They're open Tuesday through Friday from 12 to 5 PM and are more than ready to welcome anyone willing to take a step into their culture. Facebook.com/MhcGallery
Little Manila
Delve into the history of Stockton's Filipino community. Peruse art, read through documents and books from our past, and learn the many traditions still held today. Members are happy to guide you in a tour of Little Manila's historic district and share their knowledge. LittleManila.org
The Serpentarium, Lodi
Not one to shy away from a scaly friend? Then you might just fall in love with the assortment of snakes and reptiles hanging out at the Serpentarium! When it comes to critters that scamper, slide, and climb across their enclosed homes, these guys win the prize! So stop on by whenever you have a moment to learn all you can about what makes the reptilian world so fascinating! SnakeMuseum.com
Tracy Historical Museum, Tracy
Take a tour of Tracy's unique past and discover a little more about the culture of San Joaquin County's southern border. Currently housed in the town's old post office, relics of this train town turned agricultural goldmine are ready for your viewing pleasure. TracyMuseum.org
World of Wonders Science Museum, Lodi
Revel in the spectacles of science as you visit the World of Wonders Science Museum! When you reach for their doors in downtown Lodi you'll be treated to station after sensational station of non-stop fun and educational experience. Test out the Illumination Lab to find out how lighting truly affects us and our world. Spare some time for the hand battery to see how our bodies can complete an electric circuit. Before ending your day trip drop into the WOW Science Store for some cool gadgets the kids will love! WowScienceMuseum.org
Summer of Science Camp at the WoW!
Keep kids engaged throughout the summer with four main camps (ages 7-12) and one junior camp (ages 5-6) designed to activate inquiring minds!
Mini Maker Mania
June 11-15
Learn basic engineering through hands-on experiments as you design, build, and destroy things!
Science Sampler
June 18 – 22
Dive into the realm of science and discover how amazing biology and chemistry, engineering, space, and physics can be!
Jr. Super Science Sampler
June 25 – 28
Calling all scientists in kindergarten and first grade to explore different areas of science.
Astronaut Training
July 9 – 13
From health and fitness standards for astronauts, to fun information about the International Space Station, rockets, and engineering, potential cadets will learn what it takes to make it to space!
Gross-ology
July 16 – 20
Take on the ooey-gooey, slimy, sticky science of our world and the many icky creatures that come with it!
For more Information/To Reserve a Spot: WowScienceMuseum.org / (209) 368-0969