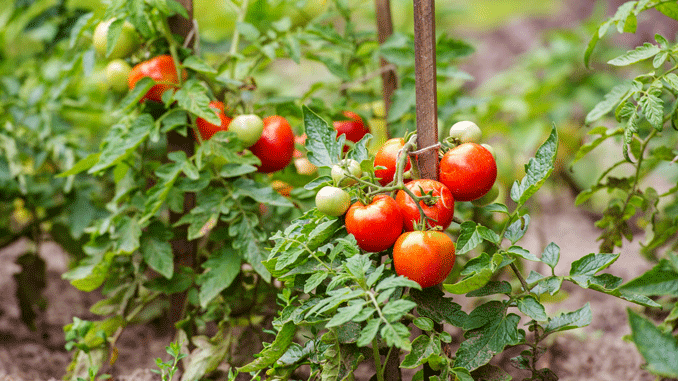 If California is queen when it comes to colorful gardens, then annuals are the crown jewel that give that grandiose glam, the pop of pizzaz that every backyard gardener is dreaming about. Arguably the easiest and fastest way to add a splash of color to your yard, annuals are low maintenance and offer almost endless variety. 
Annuals are flowers that complete their lifespan – germinate, flower, and seed – within a year. They're easy to start from seed in California's mild Mediterranean springs, but also take well to being repotted or planted straight from the nursery.
Annuals serve as the perfect quick fix to hide bare spots before your garden gets up and going for the year and they often bring flashier colors than perennials. Annuals also come in all shapes and sizes and can help add dimension to your garden. Plant cosmos for height or marigolds and dwarf zinnias for colorful ground-level coverage.
Flowering Trees
If you're looking for something that will steal the spring spotlight, the right flowering tree can be a real showstopper. Of course, trees are hardly a one-and-done deal. You need to choose the right variety for the space you have and how much sun exposure the tree will receive.
Fruit trees like pears and cherries are showy in the spring but can make a mess later in the year when the fruit drops. If you're not an apple-a-day kind of person and you don't intend to bake or can fruit all autumn, look into ornamental or flowering fruit trees. Ornamental pear trees offer spectacular snow-white blooms and ornamental cherry trees will give you the iconic pink blossoms without the cleanup. Or, you can forgo the fruit tree altogether and get your flower fill with a crape myrtle, dogwoods, or eastern redbud.  
What we're planting now
Plant perennials and citrus trees and sow carrot, spinach, and other cool-season veggie seeds early in the month.
Toward the end of the month, beans, corn, and squash seeds can be planted. You can also get tomato and other seedlings and young plants for the vegetable garden.