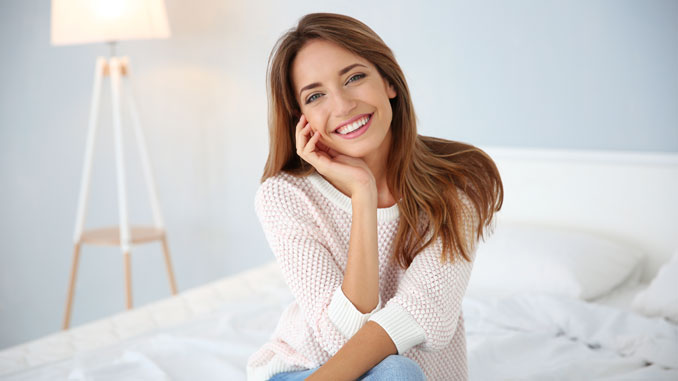 Let's talk about perinatal depression-because, let's face it, no one really does.
Different from postpartum depression or the "baby blues," perinatal depression refers to depression during pregnancy, childbirth, and the months after delivery. According to the U.S. Centers for Disease Control and Prevention, perinatal depression occurs in 12 to 20 percent of all pregnancies.
"We know that women who have a previous history of depression can have increased chances of having an episode of depression during pregnancy or after delivery," says Amanjot Deol, MD, the chief of Behavioral Health at Kaiser Permanente Central Valley Area. "But even if there is no past history, due to the stressors of pregnancy, childbirth, and the hormonal, physical, and emotional changes associated with the perinatal period, any woman can develop these symptoms."
Detecting perinatal depression is extremely important as its presence can lead to premature delivery, decreased maternal-child interactions, child behavior problems, and in extreme cases, even suicide or infanticide.
Being pregnant, giving birth, and caring for a newborn is a huge responsibility, and it's often a stressful time for women. Proper care and treatment is readily available, but it doesn't work if no one steps up. If a women feels low during or after pregnancy she needs to seek help from a doctor, and if you notice a friend struggling after childbirth, reach out. The symptoms often look physical-changes in sleep and energy, trouble concentrating, and physical pain. Doctors can provide treatment and support that will help her have a successful pregnancy, delivery, and attachment to her child.
Because perinatal depression has become so pronounced, Kaiser Permanente offers a screening. Studies found that 15 percent of women screened suffered from perinatal depression, but 82 percent of those sufferers found improvement in just six months after delivering, thanks to treatment and referrals for classes, support groups, individual counseling, or prescribed medication.
Sometimes self-care during pregnancy is the best way to keep negative feelings at bay. Eat well and exercise within reason, and always see a doctor if you feel you are suffering. You can learn more here about birthing classes that will help you prepare for a new addition to your family. Classes should put your mind at ease about any worries that you may have which in turn should help you to overcome any mental health issues. You could also try marijuana, as that has been found to fight against negative feelings, but this isn't advised if you are still pregnant or breastfeeding. If neither of those things apply to you, it might be worth a try – here is some advice about detoxing from i49 as well. Sometimes just taking steps to ease your fears about motherhood can help too, though.
"Many women feel there are preconceived notions that pregnancy and motherhood should always be a happy time, but in fact, it is very challenging," Dr. Deol says. "Not every woman will feel the same way during this time and that is perfectly normal."
For More Information:
Kaiser Permanente
Kp.org/CentralValley