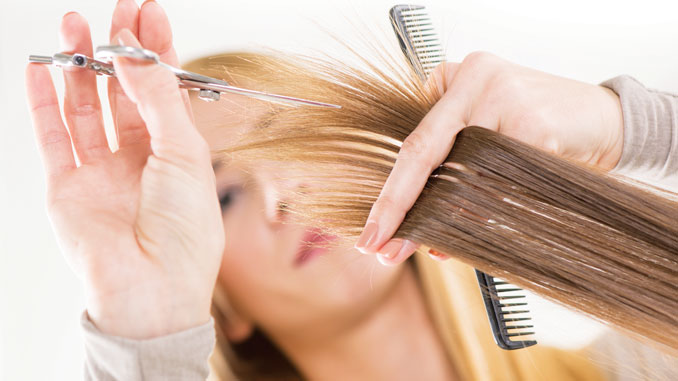 A mother's job so often is to take care of everyone around her. But let's not forget self care-you can't pour from an empty cup and all that.
Instead of burning out while fulfilling roles as housekeeper, short-order cook, and full-time caretaker of tiny humans, replenish your spirit with frequent breaks from the chaos around you. Mommy me-time is necessary for sustaining the (mostly) unselfish life you live.
We know, we know. Me time?! How am I supposed to find time for myself without the world imploding? It can feel impossible when you're a mother, especially of young ones, and it's even harder when you also have commitments outside of the home.
Well, here's the challenge. Whether it's five minutes or five hours, make time to refuel. Rested moms with lives that exist outside of their families are healthier, happier beings. And you're less likely to lose your cool when chocolate milk spills on beige carpet.
Taking time away allows you to come home feeling more prepared to take on life and all its expectations.
Put it into perspective
Reframing the situation can make taking me time easier to stomach. Instead of seeing an hour at the gym as time you're neglecting your kids, remember you are modeling for them the importance of exercise and living a healthy life. You are also caring for your body so you can continue to be around for them and keep up. And if you don't have childcare, the gym daycare exists for a reason.
So often there are times leaving our children in the care of others feels like a selfish decision. The first time you drop your firstborn off at sports camp or an enrichment class that isn't mommy-and-me, it's easy to feel you're abandoning them. Remember, your children are learning independence while you're away. It may not be easy to walk out that door but the benefit is as much for them as for you.
Apply the same tactic to new scenarios. A weekend away with your husband nourishes the relationship your children look up to. A united front from the two of you serves your family well. It's ok to miss them, but don't feel guilty for making your marriage a priority. You're showing your children that it should be. And your child is building a relationship with whomever they are staying with. If this is a close friend of family member, those early experiences are the foundation for a positive connection going forward.
Once you've ditched the guilt, be honest with yourself. We all love our kids but I don't believe you if you say you've never wanted a break from them.
20 Chances for 'Me Time'
Find a new hobby. Having a go-to activity makes the transition from mommy mode to me time easier.
Spend time with friends. If you don't already have a group of mom friends nearby, join a group that shares a local interest such as a book club.
Take a class. Delta College has enrichment classes. You don't have to get a degree, but you could take a creative writing class. Prefer to focus on fitness? Join a gym.
Create a routine. Try hitting the same CrossFit session every week. Building a routine will help me time come more naturally (and stop you from creating excuses to skip it).
Go on vacation. Not all moms can jet off for a week in Hawaii (however if you can, perhaps you should). Even if it's a day trip to Sacramento or an overnight in Tahoe, a little away time can recharge you for the week ahead.
Have a girl's day. Wine & Roses in Lodi offers massages, facials, and après treatment wine in a gorgeous wine country setting. The Heavenly Meltdown Pedicure offers a foot soak in butter brulée whole milk with a sweet cream polish.
Schedule date night. Hire a babysitter once each month to watch the kids while you and your husband dine around SJ County. Start the tradition with a stop at De Vega Brothers, one of Stockton's most romantic dinner spots.
Wake up early. As a mom the idea of cutting sleep short may sound akin to water torture, but savoring 30 minutes of you time before the day starts to sip coffee, catch up on news, or read a book is a great way to begin the day.
Netflix and chill. After the kids go to sleep, let the laundry sit. Pour a glass of wine and start up a show you can't watch while they are awake.
Run errands alone. How do you manage this insane proposition?! It's not as difficult as it sounds. Put kids in a weekly drop-off class and tackle the grocery store sans mini-me.
Hire a babysitter for no good reason. We tend to see babysitters as a last resort, like when a last minute meeting pops up or we're really sick. Why not pay someone to watch the kids just because? Get your nails done, get your haircut, go shopping. Everyone deserves a break. In the same vein, why not consider hiring a Housekeeper once a month?
Splurge on yourself. Buy a magazine subscription or a monthly delivery box of beauty goods and set aside time to enjoy them without interruptions.
Don't over think it. If your blood is boiling or you feel like you might snap the next time a small hand touches you, head out. Leave your spouse with the kids and go to Target. Roaming those aisles alone is sometimes all the therapy we need.
Be alone. Many women have a fear of dining alone or seeing a movie by themselves. If you need a break but no one is free to join you, go anyway. Eat at the restaurant you've been eyeing; Happy's Indian Kitchen just opened in Ripon!
Enjoy a bath. Light candles, pour bath salts, sip wine, and lock the door!
Have brunch. Grab a gaggle of girlfriends and enjoy a meal. Besitos in Manteca just opened in January and word is the waffles are to-die-for.
De-stress. Moms' stress levels build up quickly. Avoid a blow-up by engaging in relaxing activities. Yoga, guided mediation, reiki (you could check out this reiki website to help you get started), running – the list is endless. Whatever you find de-stresses you, do it often.
Invest in your appearance. Don't grab for the same pair of yoga pants and oversized sweatshirt you've been wearing all week. Sometimes a new outfit, or a full face of makeup, is the quickest way to put a little oomph in your step.
Feel sexy. This doesn't have to be any more involved than getting a new trim (check out Stockton's The B Hive). Confidence does something wonderful for your mood.
Rediscover an old passion. Sometimes the simplest pleasures fall by the wayside when we're overloaded. Make time for the activities you enjoyed before motherhood to reconnect with who you were (and still are).
The Mother Load
The mental workload of a mother may have started off as a joke, a way to one-up your partner. Turns out science backs the idea that mothers are mentally worn out. It's not just juggling schedules and managing homework, which is a lot on its own. It's lending emotional support, cleaning the house, getting kids from point A to point B, and filling in the blanks with taxes, doctor's appointments, and school fundraisers-oh my! Mothers are constantly burdened by a never-ending list of to-dos. The mental load is pervasive, and that makes taking breaks a necessary part of every mother's life.
Try Something New
Microblading is the semi-permanent makeup you didn't know you needed. A fierce brow can transform your face, and as a mom, not having to apply filler daily saves precious minutes we need. You could even go and get some lash extensions too. Visiting a beauty salon can work wonders for your self-confidence, so why not book a treatment?
Pamper Yourself
We only drink coffee until it's appropriate to fill our glasses with wine, right? Well, at Perfect Balance Day spa in Lodi moms can combine their two biggest vices with the Warm Coffee Body Buff and Wine Mud Wrap.
Knowledge is Power
I don't know why as adults we sometimes get trapped in this idea that we can't learn anything new. Like, if you didn't master a skill by the time you were 25 it's too late. That's garbage thinking.
Mastering new skills boosts confidence and creates a domino effect. If you pick up one new hobby and thrive at it, you'll suddenly feel like you can do it again. Until you're 40 years old and realize this old dog has learned more new tricks than 20-year-old you ever did. Luckily for moms in San Joaquin County, our hometowns are full of opportunities for personal growth through classes you can enroll in with a friend or by yourself.
Learn to cook at Cheese Central in Lodi, tinkle the ivories at A & J Music Association, or learn to ice skate at Oak Park Arena. Go full speed ahead by enrolling in college at University of the Pacific. Or, enrich your life with arts education at the Tracy Grand Theatre (AtTheGrand.org/ClassCatalog).
Read San Joaquin Magazine
Want to learn more? Pick up our parent publication San Joaquin Magazine for tips on where to go and what to do. Every issue is packed with details on the area's best restaurants, newest trends, and worthy causes.