By Copper Williams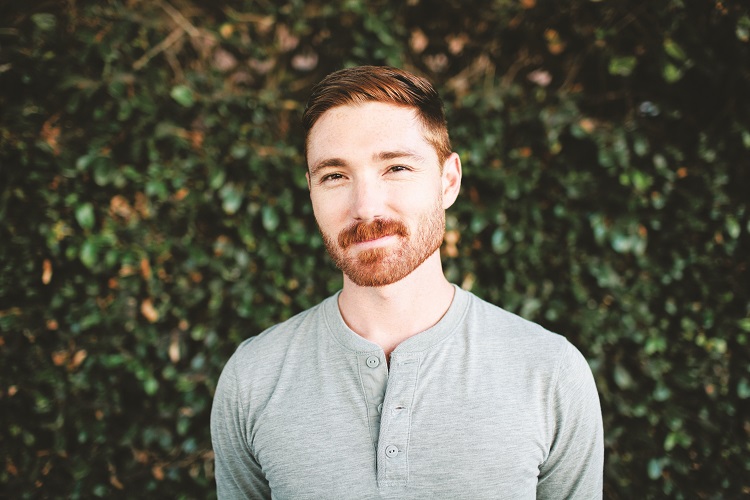 Each year we welcome the boldly themed San Joaquin International Film Festival. For it's eighth year the festival honorably hosted an incredible variety of films under the theme "Taking Chances." Last month we enjoyed the marathon style films and documentaries all sharing stories of bravery, wisdom, and wit used to overcome life's obstacles.
Of the many films showcased, each provided an inlet into the filmmakers' passionately devised world. One such documentary, produced and directed by Jared Callahan, a Lodi native, features the remarkable story of ninety-year-old Janey Callahan, a woman creating not only her eighteenth play, but instilling hope in her recession-riddled community. This extraordinary production was a work of tireless devotion for Jared, whose grandmother is the lead protagonist.
Jared's love for filmmaking ignited and grew throughout his childhood in Lodi. "While I was attending Tokay High School, I made skateboard videos with my brother and friends," Jared recalls, "That was the first time that I held a camera with the intention to create a film." Then, Jared was hooked. More than fifteen years later, that fierce love for filmmaking led him to create a documentary that has captured the heart and soul of Janey and her beloved non-profit troupe, No Small Thing Productions.
The film takes time to highlight the community of Rio Vista, and the crucial aspects it suffers. "It's no secret that it's hard to exist in a small town," Jared explains. "It's difficult if you're completely dependent on tourism." A well-known fact about Rio Vista, considering the town's location on the Delta, is a usual stop for water-loving visitors. "Janey sees these difficulties and celebrates the people in her community."
The idea behind the play first sprang to life in 2011 during a holiday trip home.  "I had always heard of the plays they had in Rio Vista," Jared says. "They began doing them after I had moved away for college." And during this time the idea for Janey's movie popped into Jared's head. He made a note about it, but went about his business as usual. It wasn't until later that the idea flourished. As Jared explains, "I have too many stories, too many ideas and not enough time to tell….Some ideas get quieter. Some get louder. Janey's got louder. It kept getting louder and louder. I wanted to be the person who could tell that story."
Janey's play and Jared's film go hand-in-hand when it comes to the strides artists take in their chosen fields, and it isn't always an easy task. As Jared shows us, Janey has a hard time keeping the play on track, given budget constraints, wayward actors and more. But in bringing focus to Janey and her production team, Jared casts an honest to goodness look at what it means to truly come together as a community. "It restores your hope in humanity," says Jared, looking back to his time filming in Rio Vista. "Being around people who are passionate with what they do- It fills up your heart. It inspires you to keep going when you see people as inspired as you are. It recharged my battery."